American Idol judge, Jennifer Lopez is back with vengeance as she sported a "Lady in Red" look for Vogue US April 2012 cover. Find out what red pieces she wore for the magazine.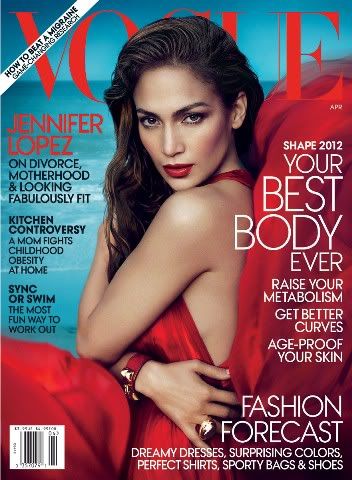 J. Lo in Michael Kors cashmere tank top and cotton-and-silk skirt, Yves Saint Laurent belt and Jimmy Choo patent leather heels.
J. Lo in a Valentino strapless jumpsuit with rose detail.
Source: Vogue.com